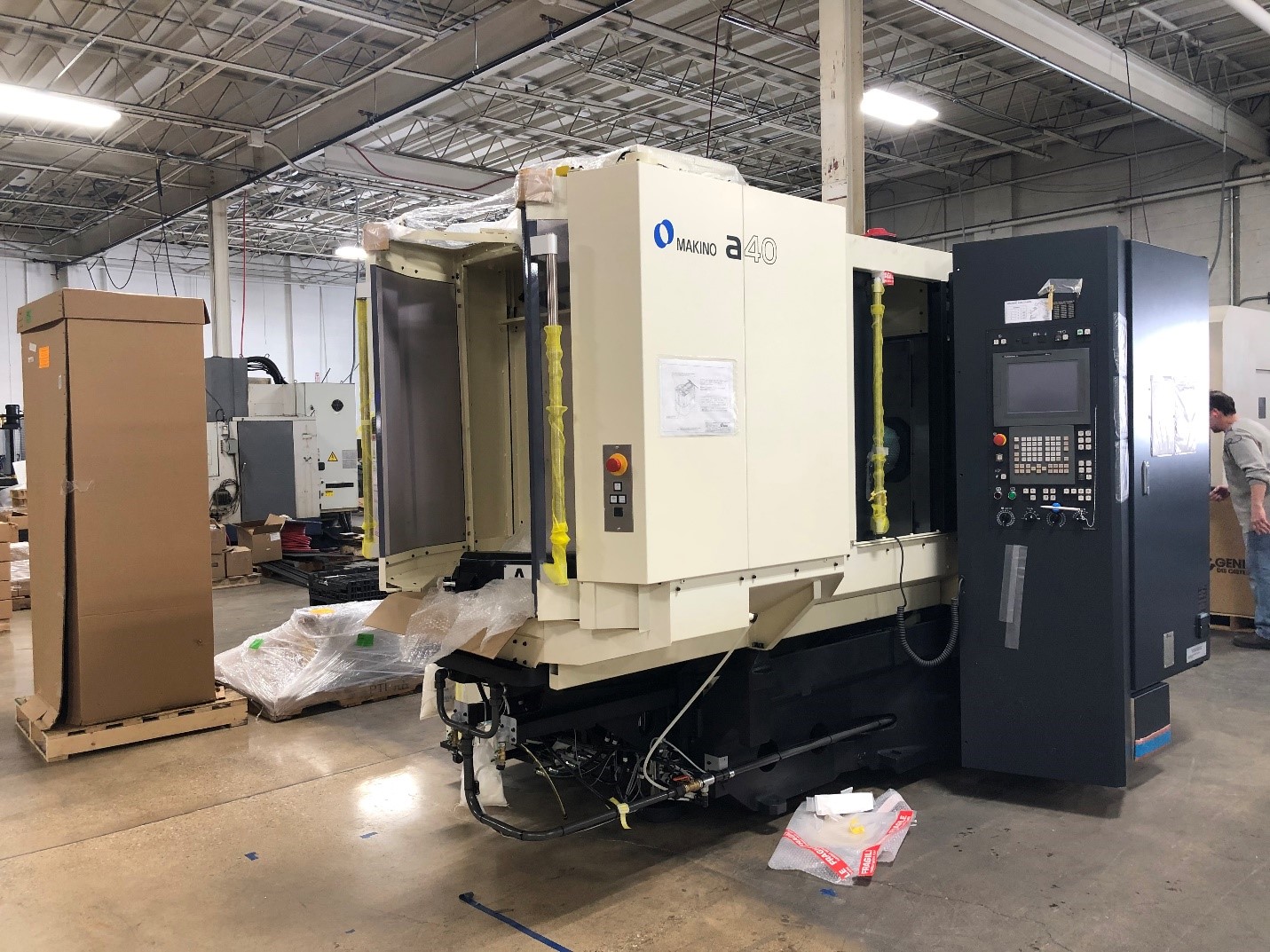 Recently, we added a Makino A40 Horizontal Machining Center to our operation. Implementing a horizontal CNC to our arsenal enables us to run larger castings and multi-cavity fixtures of high volume parts.
The Makino A40, a first-of-its-kind horizontal machining center is purpose-designed and built for non-ferrous die casting production.
The machine has 23" X 24" working area for larger castings or a large number of smaller parts.
It uses Makino's intelligent ROI design to be one of the fastest horizontal machining centers for aluminum castings.
The spindle accelerates to 12,000 rpm in 0.5 seconds.
Completes tapping operations with the 6,000 RPM Rigid tapping synchronization speed.
Linear axis movement 18% faster than competitors.
We are excited to add new technology to our operation that allows General Die Casters to produce high volume machined castings at a competitive price.
Check out the links below for more information on our equipment and capabilities: