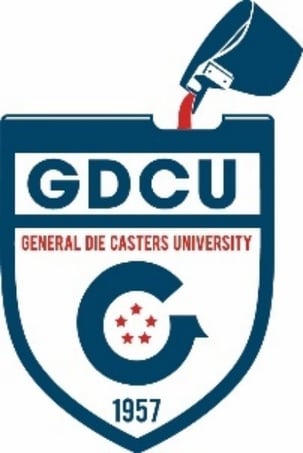 General Die Casters seeks to train 200 employees in advanced manufacturing by 2021
General Die Casters is excited to launch our own education program called GDC University . The program will include customized training videos to cover all aspects of our die casting operations, hosted on the company's Convergence Learning Management website. Our goal is to ensure everyone has the proper education to perform their jobs safely and efficiently.
"At General Die Casters, our growth and reputation are a tribute to our people. GDC University will create a framework across our organization to ensure employees are properly trained on all aspects of die casting from operating machinery to advanced process engineering. GDC University gives us the unique ability to train our teams to meet our customer's greatest challenges", says Brian Lennon, President and CEO of General Die Casters.
General Die Casting University training includes topics such as: Metal melting and handling, die cast machine operation, spraying die cast dies, Furnace cleaning and maintenance, die casting machine hydraulics and process engineering.
"For us, creating opportunities for our employees to continue their education is just the beginning. We think it's important to invest in our employees, and to help them gain new skills and create more professional options for themselves. This program will help address the growing skills gap by ensuring that everyone from new employees to veteran employees have a strong understanding of our business, says James Sneed, Human Resources Manager at General Die Casters.
General Die Casters prides itself on creating an environment that promotes safety, education, empowerment, and respect. General Die Casters will train employees at both of its Cleveland, Ohio production facilities through the new initiative. General Die Casters University is set to launch February 2020.