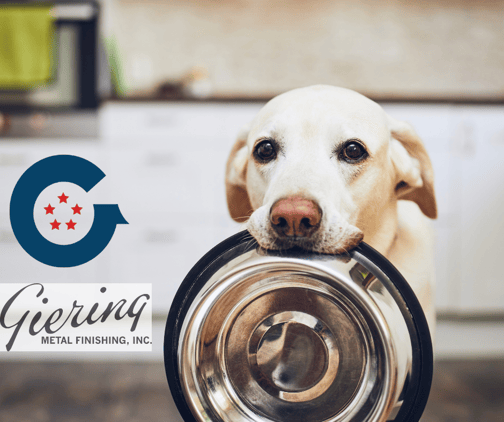 Protecting your casted investment "organically"
Powder Coating
The first article in our series, Care and Feeding of your Die Casting, described the electrochemical corrosive reaction that naturally occurs with aluminum and the importance of protecting your aluminum die casting. In our next few installments, George Giering, of Giering Metal Finishing, Inc. in Hamden and Waterbury, CT has provided us with detailed information about organic coatings for aluminum castings.
In this exciting series, we will learn about-
The differences between organic and inorganic coatings
Powder Coating
Wet Paint
E-Coating
Pretreatment requirements for die castings
Casting quality impact on the final finish
The primary purpose of any coating is to protect the casting. A secondary purpose for many applications is to provide a cosmetic finish. The working environment of the casting, the cosmetic requirements and the cost will all factor into the optimal coating for the application. The right coating will assure protection against corrosion, chemical exposure, UV exposure, and physical abuse.
There are two types of coatings to protect aluminum die casting components: organic and inorganic. Organic coatings refer to resin-based coatings like paint, powder coat, and Electrocoat (E-Coat). Inorganic coatings are typically metal-based finishes like plating. Giering Metal Finishing, Inc. offers three popular types of organic finish protection: powder coat, electrocoat, and the classic liquid paints.
Powder Coat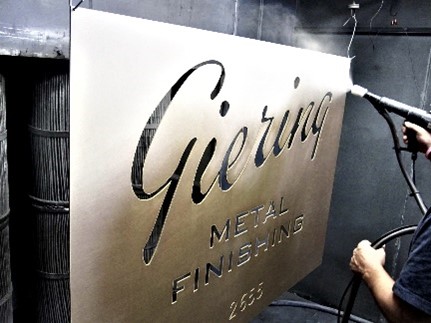 Powder Coat
Powder coatings have come a long way since their introduction in the 1970s. Powder coat is a pulverized powdered resin that is electrostatically applied with a spray gun and then fused to the surface with heat.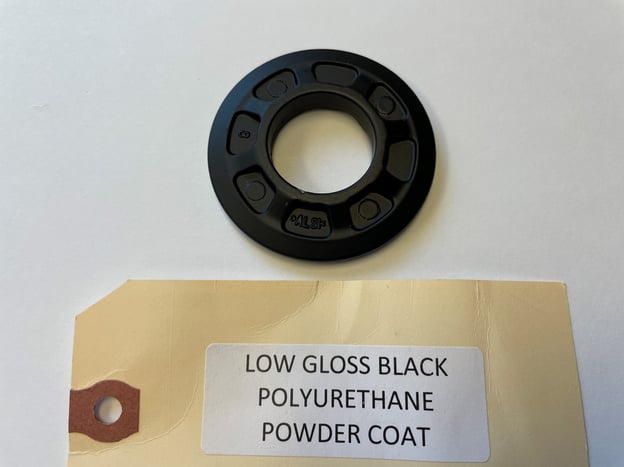 Benefits of Powder Coat
Powder provides superior protection over wet paint/enamel
Powder coating offers a thick, robust, uniform finish with a variety of chemistries to offer protection for almost any condition
Powder coat offers a wonderful cosmetic finish and great edge protection where a wet paint may peel away
Powder can also be applied without solvents, which makes it environmentally friendly as well
At General Die Casters, powder coating is one of the more popular/practical, and efficient ways to finish aluminum die casts.
Epoxies and polyesters are the most common Powder Coat Materials.
Epoxies offer excellent abrasion resistance and chemical resistance but do not stand up to sunlight (UV). For this reason, they are best suited to indoor applications.
Polyester is one of the most common powder materials. Its chemistry provides excellent (UV) protection making it a great choice for outdoor applications. It offers good abrasion and chemical resistance. Polyester powders are produced in a large variety of colors, gloss levels, and special effects making them an excellent choice for decorative castings.
There are also polyester/epoxy hybrids. These hybrids can be mixed to provide specialized characteristics for a given application.
Powders come in various textures and appearances from smooth to textured, metallics, patina-like, and hammer-toned (two tones woven together). There are three texture options offered in powder coating:
ultrafine texture, fine texture, and river texture (almost like faux leather).
While Powder is an outstanding material, it's not perfect for every application. Powder coating requires a high-temperature cure cycle. A die casting with excessive porosity can outgas during the cure creating bubbles in the coating. Powder coatings are also not tolerance-friendly because of their thickness, especially on edges and diameters.
Stay tuned to our next article to learn all about E-Coat and Liquid coating finishes. Subscribe to our blog!