Ohio Chapter Tours General Die Casters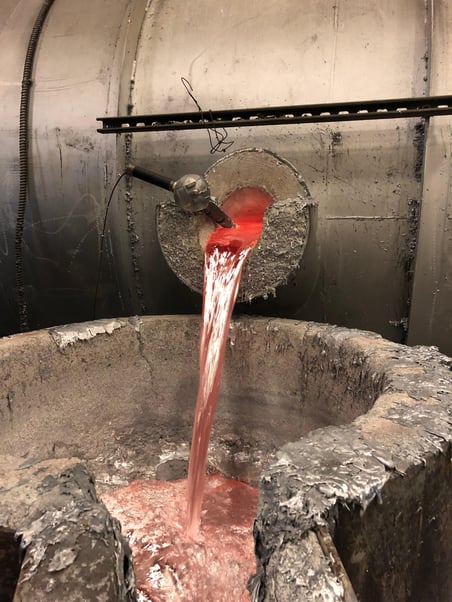 The General Die Casters (GDC) team was on hand to welcome the Ohio Chapter of Women in Manufacturing on October 18th, 2021. Women in Manufacturing® (WiM) is the only national trade association dedicated to providing year-round support to women who have chosen a career in the manufacturing industry. WiM encompasses manufacturers of all types and welcomes individuals from every job function – from production to the C-Suite.
Brian Lennon, CEO/President welcomed the chapter and told the company's story. He explained the principles of aluminum and zinc die casting and the culture at GDC. Guests learned about GDC's commitment to education and their GDC University program for associates featuring over 60 video training courses available.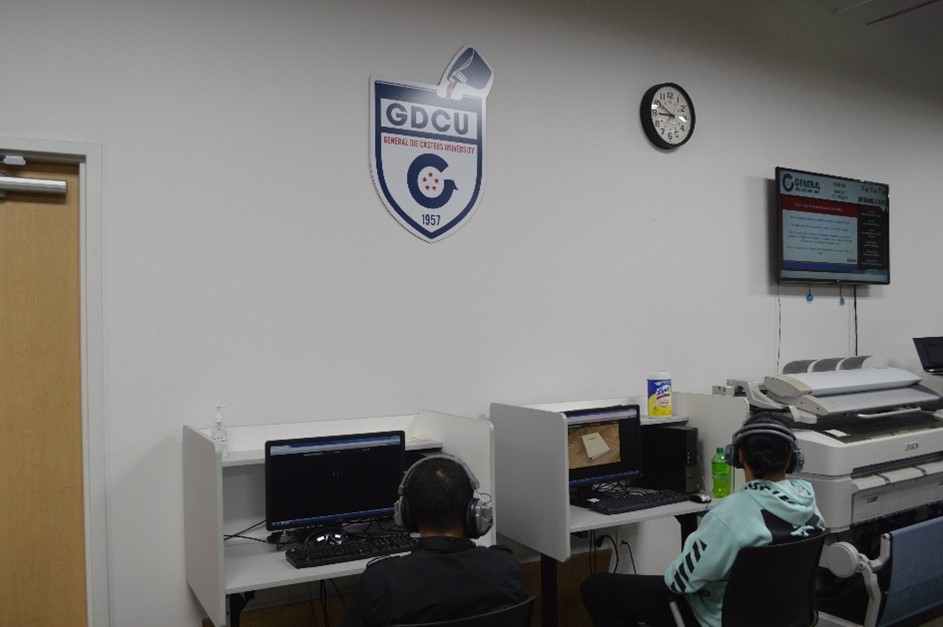 GDCU offers over 60 video training courses for associates
Mr. Lennon along with senior executives, engineers and production staff treated the group of 30+ to guided tours of the foundry, tooling, casting, engineering, and CNC production areas. With safety goggles and hearing protection in place, guests were able to see both robots and the new 'cobots' in action.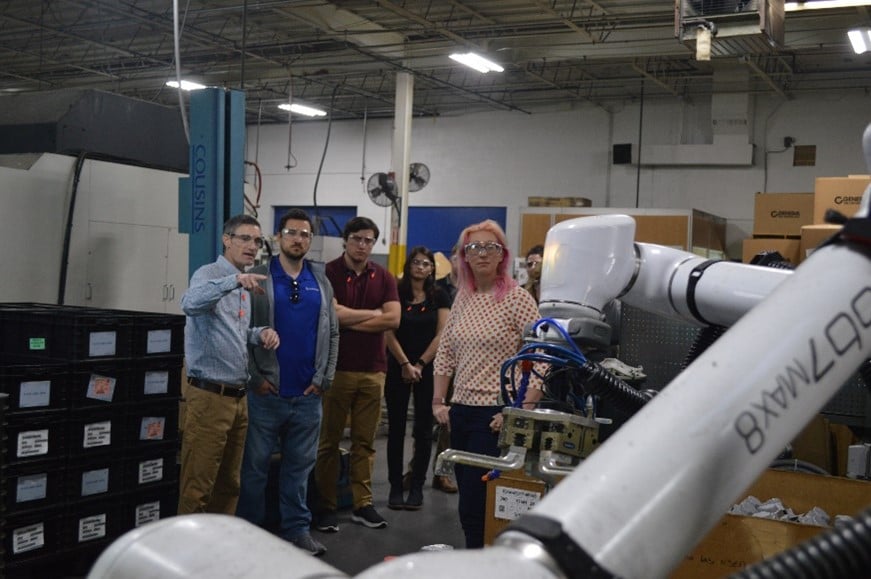 General Die Casters (GDC) was established in 1957 and currently operates three facilities in two Northeast Ohio (USA) locations. The $30+ million operation employs over 200 and specializes in high pressure aluminum and zinc die casting. The company serves a multitude of industries including automotive, lawn & garden, transportation, and energy production.
Cobots are new and making an impact at GDC
Sara Drake, WiM programming/events committee lead mentioned "the GDC team were gracious hosts and their commitment to a safe work environment for their team is impressive."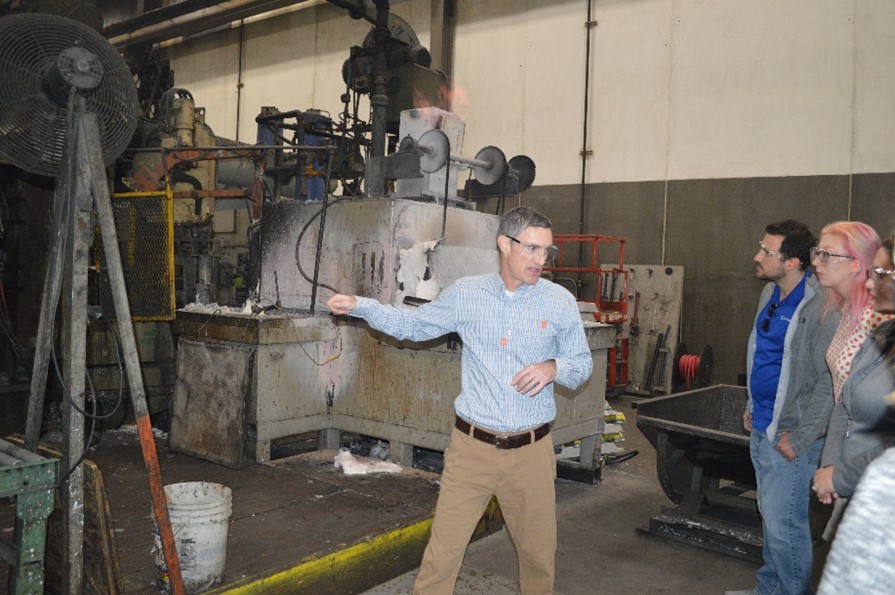 Watching high pressure die cast parts being made from liquid aluminum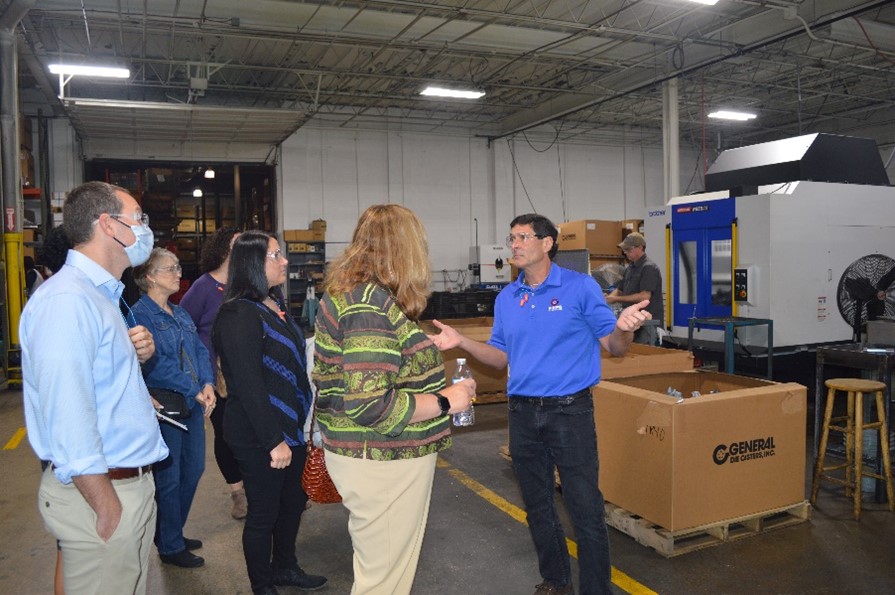 Kevin Durst, CFO, explains the processes used at GDC
"Huge thank you to General Die for letting us see their operations at work! It was very interesting, and their people are great!" Says Co-Chair of the Ohio Chapter, Daniele Caserta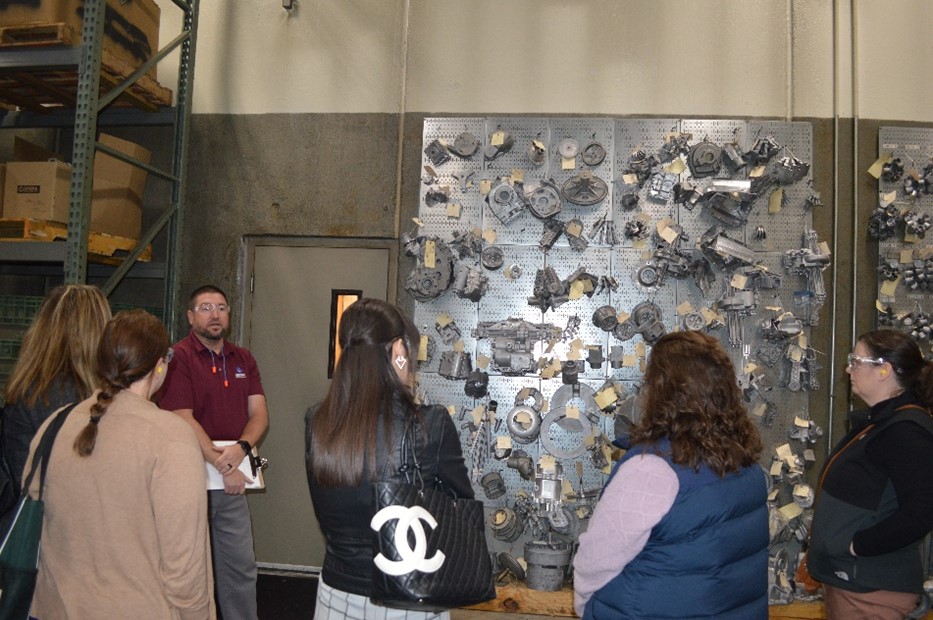 Terry Betz, Die Casting Operations Manager shows the many types of die cast parts the company has produced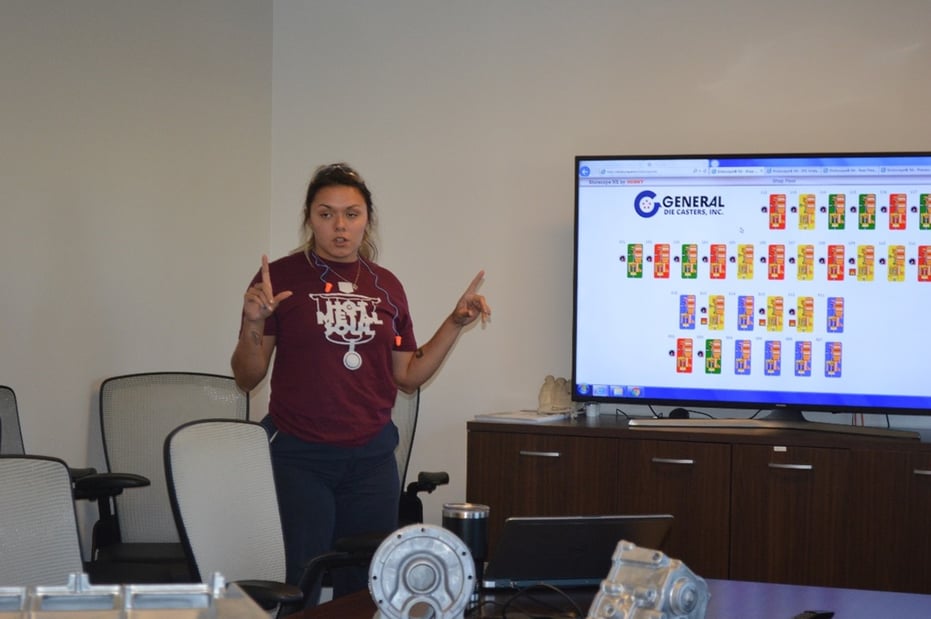 Alexandria Foncannon explains how production machines are monitored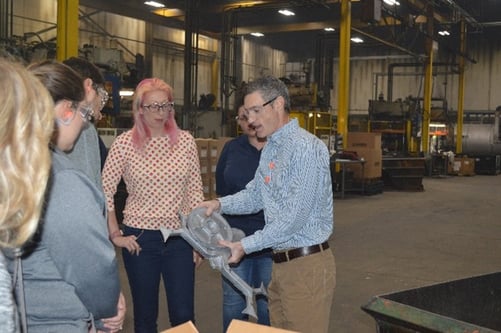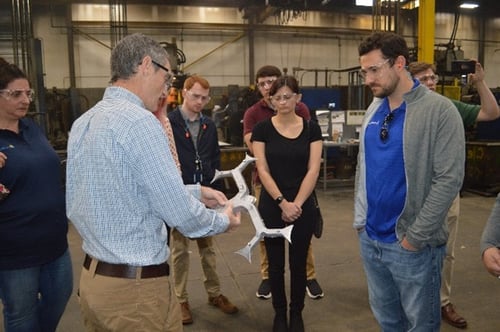 Brian Lennon describes the intricacies of die cast aluminum parts
"It's clear that Brian and the leadership team at GDC are making smart investments in their associates, their technology and capabilities, and most importantly – their culture. GDC is a top-notch workplace in our region and they set the bar high for our next WiM Ohio plant tour!" – Stacey Schroeder, WiM Ohio Co-Chair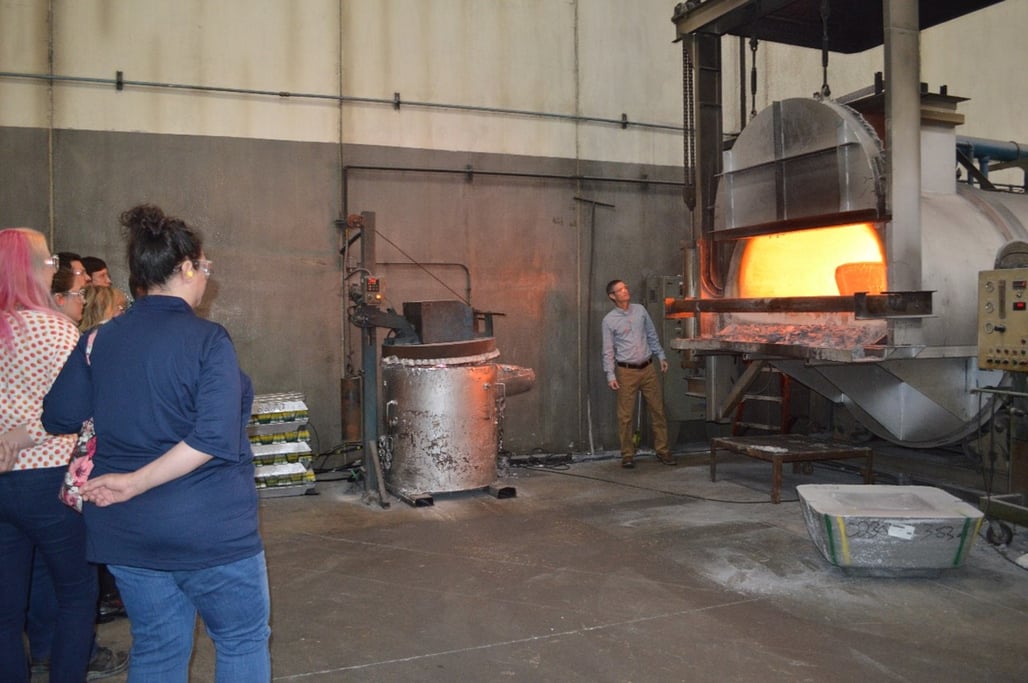 Brian describes how aluminum ingots are melted
"We loved having the members from Ohio Women in Manufacturing at our facility, comments Brian Lennon. "The guests asked great engineering questions and we believe they took home an increased understanding of the high pressure die casting operation."
If your group would like to learn about die casting and possibly arrange a tour, contact us at (330) 657-2300 or check out our website, www.generaldie.com.